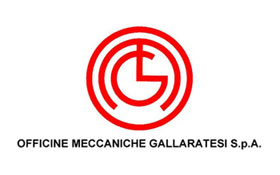 Kavosh Abzar Arya honor to brilliantly offer industrial goods and after sale services in the contexts of oil, gas and petrochemical. This company is the exclusive agent of Officine Meccaniche Gallaratesi (OMG), as a leading manufacturer of the following goods:
"Dosing Pumps" according to API 675
"Reciprocating Pumps" according to API 674
"Hallow Disc Rotary Pumps"
"Chemical Injection Package"
The presentation of the best services and the satisfaction of our customers are the priorities of our company in which our expert staffs offers the following services:
1. Design and Quality Test
Regarding to the most up to date standards such as API and ISO by using design software like CAD and industrialized CNC machineries we offer the most optimize and the best choice to our customers. The importance of the issue arose when a neglectable deficiency in design lead to severe drop or fluctuation in pressure, corrosion and abrasion. Undoubtedly, the solution is not only time consuming but also costly to the users. The experts of Kavosh Abzar Arya gather you a comprehensive information to prevent such problems and the laboratory equipments in the site of manufacturer which guarantee the customers. All OMG pumps pass the following tests to certify the long-term, high efficient and perfect operations:
Performance Test (API Test)
Mechanical Running Test
Noise Test
Measurement and Evaluation of Pumping Unit Vibrations
Hydraulic Test
NPSH Test
…
Beside the mentioned tests, up to the order of the customers the non-destructive tests (NDT) such as Radiography, Ultrasonic, Magnetic Particles and the permeability of pigments are available.
2. Quality Control
Our priority is following essential regulations to produce the products meeting efficient standards, American Petroleum Institute (API) and ISO 9001, which place us in lots of industries' vendor lists.
3. Transportation
Since the delivery time of goods plays a vital role in setting up the industrial plants we assemble goods in compliance with time limitations in the site of factory to reach the peak of quality and accuracy in order to establish a safe and high quality transportation.
4. After Sale Services
OMG is a leading company in after sale services in the world market through its exclusive agents in different countries by an excellent network of informations (serial numbers and other details of previous purchases) ease the processes to its customers. Therefore, kavosh Abzar Arya's experts are ready to be sent to customers' sites in order to provide them the sense of satisfaction.
5. Health, Safety & Environment (HSE)
The manager of the company believe in the responsibility in return to health and safety of the personnels, so act out special efforts to elaborate the health and safety condition as a daily routine.